Cheyenne Band
October 8
@
12:00 PM
–
1:00 PM
Cheyenne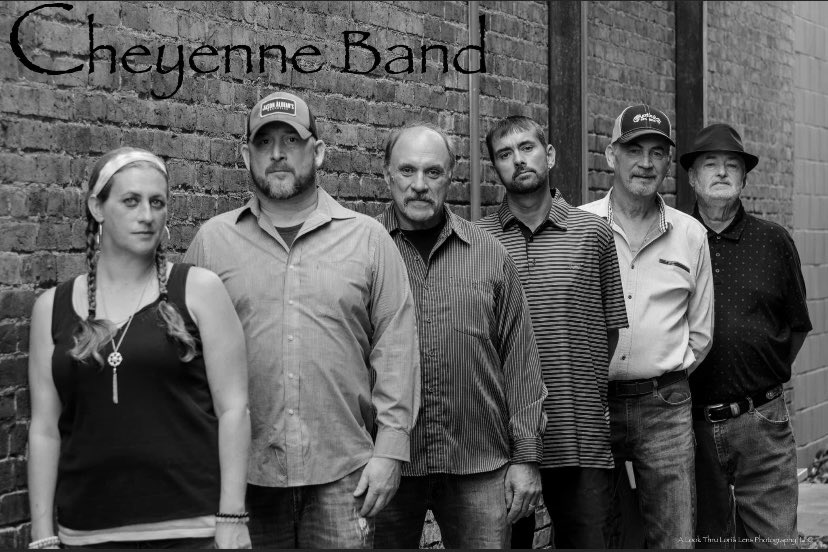 Cheyenne… the Band, was formed in 1974 by a Young Guitarist, Ronnie Orberson in Bradfordsville, Ky.
Marion County was a happening place with the world famous "Golden Horseshoe" and "Club 68" — one bringing in top-notch country acts and the other, Rock and Roll. The list of groups that appeared at these clubs is legendary!
The band got into the music circuit playing country and rock songs from the acts that were appearing at the local clubs, many of which were big hits! The group has gone thru many re-castings and re-iterations over the years with many members in the line-up. They've opened for different acts over the years such as Exile, T. Graham Brown, Eddie Raven, Barbara Mandrell, Johnny Paycheck, to name a few.
And thru the years, they've played most of the clubs around the state. Cheyenne is one of Kentucky's most iconic bands and its newest line-up performing doing the best in classic rock and country.
Members include:
Sarah Fraser- Vocals,
Jeremy Bell- Vocals,
Wayne Edwards- Bass Guitar,
Ron Orberson- Drums,
John Smith- Guitar,
Vocals, Harmonica,
Ronnie Orberson- Lead Guitar