Mary Todd and Abraham Lincoln Look-Alike Contest
October 7
@
11:00 AM
–
12:00 PM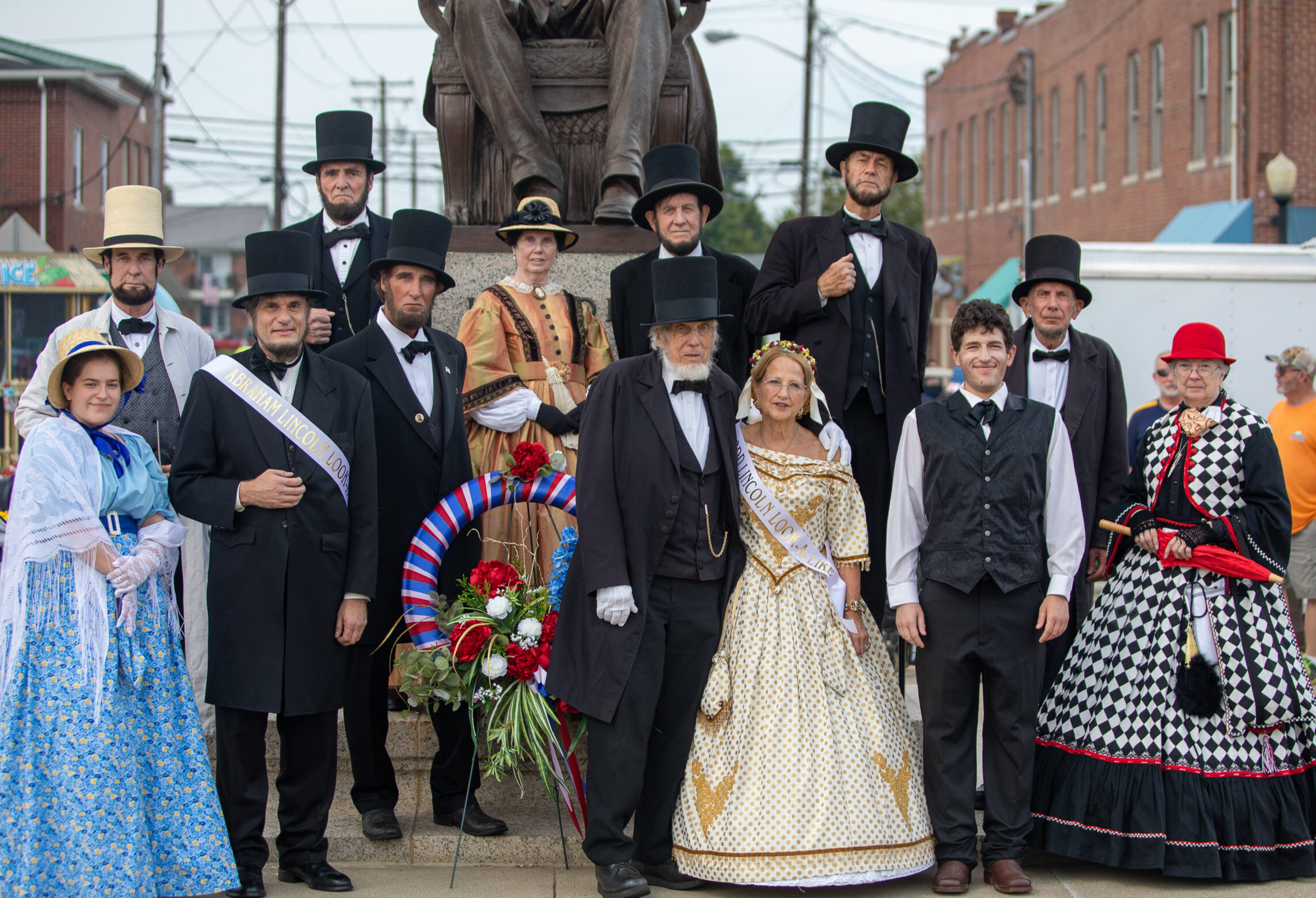 Saturday, October 7, 2023
11 a.m. (ET), Main Stage
sponsored by Hodgenville Rotary Club
Greetings, Abraham & Mary Presenters!
Please join us for the 52nd annual Lincoln Days Celebration on October 7-8, 2023 in Hodgenville, KY, birthplace of the 16th President.
You're invited to enjoy the heritage and hospitality of our community. Please see all the complimentary activities listed below.
Pre-registration is greatly appreciated for both events. Late registration will begin at 10 a.m. at the Lincoln Museum Community Room. Links to registration forms are provided on this page.
Contest Criteria
Mary Todd Lincoln participants will be allowed a maximum of 3 minutes to describe their costume and/or to deliver a portrayal of some event in Mary's life. Participants will be judged on both authenticity of costume and presentation.
Abraham Lincoln Look-Alike contestants will be allowed a maximum of 3 minutes to portray/relate a "Lincoln story or speech". In addition to the short oratory, Abrahams will also be judged on costume, physical traits, and presentation.
Prizes
Prizes for Lincoln Look-Alike are:
1st Place — $125
2nd Place — $100
3rd Place — $50
Prizes for Mary Todd Lincoln are:
1st Place — $125
2nd Place — $100
3rd Place — $50
Look-Alike Activities for Saturday, October 7
7–9:30 a.m. Complimentary Country Breakfast at the Hodgenville Woman's Club — for all Lincolns and Mary Todds appearing in costume.
10 a.m.–4:30 p.m. The Lincoln Museum invites all participants to complimentary visits at the Museum — You are also invited to sit and rest, to visit with each other, and to "surprise our visitors" with your presence.
10 a.m. REGISTRATION FOR ALL MARY & ABE COMPETITORS in the Community Room
11 a.m. *LADIES FIRST* Mary Todd Lincoln Contest followed immediately by Abraham Lincoln Look-Alike Contest. Main Stage on the Square
Noon–1 p.m. Hospitality Luncheon for Lincoln Presenters at the Hodgenville Woman's Club. Sponsored by Hodgenville Rotary Club.
1 p.m. Lineup for Lincoln Days Parade — Traditionally, participants have appeared in the Parade, either walking or riding on a float provided by Lincoln Days. The winner of each contest is asked to ride in a special vehicle for the parade. Parade starts at 2 PM.
9 a.m. – 5 p.m. Abraham Lincoln Birthplace National Historical Park is open
Please register by September 207, 2023 if possible, however, late entries will be accepted.
Your hosts for the 2023 Look-Alike Contests are: Hodgenville Rotary Club, Lincoln Days Celebration and The Lincoln Museum.
Information: contact Iris LaRue via e-mail or call 270-358-3163.
LODGING
Lodging in the area is selling out quickly due to numerous events. Please make your own lodging arrangements.
Please consider staying at THE LINCOLN LODGE in Hodgenville.
2768 Lincoln Farm Rd, Hodgenville, KY 42748
Phone: (270) 358-0005