2023 CreekFront Park
Sponsored by Magnolia Bank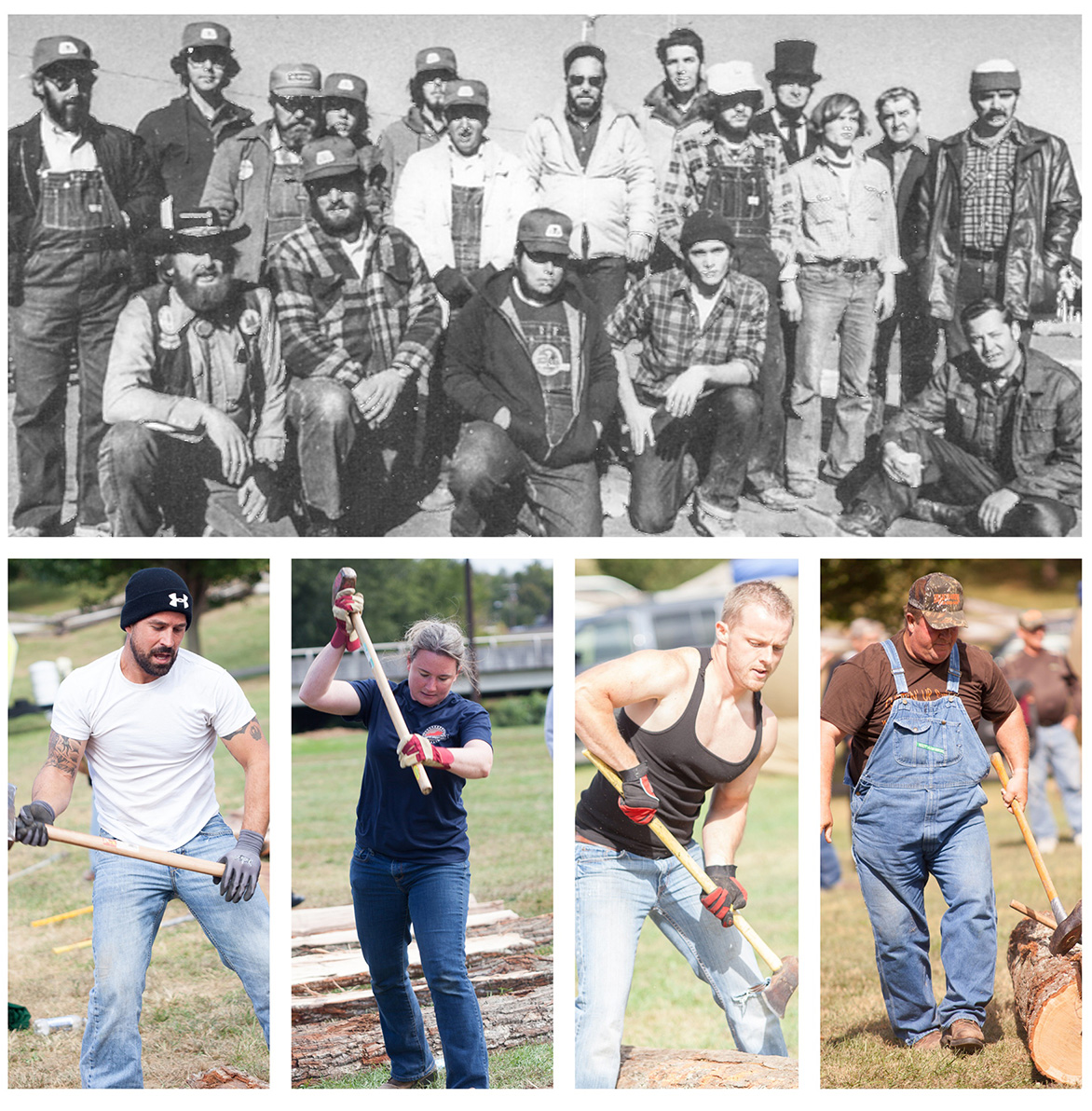 The Railsplitting Tournament is a long standing tradition of the Lincoln Days Celebration. We hope you will enjoy the improvements to our CreekFront Park. We host contests at both the professional and amateur level.
Prize monies for the Railsplit in the Professional Class this year:
1st = $500
2nd = $250
3rd = $150
Amateurs will be awarded $100, $75 and $50.
Juniors will be awarded $75, $50 and $25.
Railsplitting Rules
Lincoln Days Celebration, Inc. Board of Directors will set the guidelines pertaining to all Railsplitting contests held during or sponsored by the festival organization.
All rails resulting from these contests will remain the property of Lincoln Days Celebration, Inc. No rails or logs will be taken from site. Please leave them stacked in orderly fashion
The entry fee for Lincoln Days Railsplitting events will be set by the Lincoln Days Celebration Board of Directors. Fees for 2023 are: $10.00 per individual.
There will be three (3) Judges for Railsplitting events, with the Chief Judge named by Lincoln Days Celebration Board of Directors. Each Judge will have copies of the rules.
Judges will grade and select logs prior to 12:00 noon on the day of the event.
If 50% of the splitters declare a log should be rejected, then it shall be replaced if other logs are available.
All logs will be drawn by lot at least one hour before the contest begins.
All participants must furnish their own tools.
All wedges must have a smooth top and all rough edges must be trimmed.
All tools will be inspected by the Judges prior to the contests. The Judges have the RIGHT TO REJECT ANY UNSAFE TOOL.
Protective leather footwear will be worn. No sandals, tennis or canvas shoes will be allowed.
All participants will meet prior to each contest where rules will be explained.
Each Splitter will receive a copy of the Rules upon signing the entry form, paying the registration fee, and signing the Liability Release.
Each Splitter will sign his name and class in the Bound Register.
Each Splitter will be timed with an official stopwatch. Time will be recorded by the Official Time Keepers.
All rails will be separated and the heart side turned up before time is called. There must be no "Splinters". "Splinters" will be cause for disqualification.
All tools and wedges must be removed from the logs or rails before calling time. Any tool left stuck in the wood will be grounds for disqualification.
When the Splitter finishes his log or calls time, he must go to the designated area and await the Judges' decision.
The quality of the rails will be left to the discretion of the Judges. A rail is a portion of the log which shows saw marks on both ends.
Time and quality will be of equal value in the judging of the rails.
The PROFESSIONAL CLASS is any person who signs the register as a Professional Splitter. He will be bound to this Class henceforth. A Professional Splitter will split eight (8) rails.
The AMATEUR CLASS is any person who has never split in the Professional Class. Amateurs must be at least eighteen (18) years of age. An Amateur Splitter will split eight (8) rails.
The JUNIOR CLASS is for any person between the ages of fourteen (14) and eighteen (18). Proof of age must be shown. PARENT/GUARDIAN MUST SIGN RELEASE FOR A JUNIOR TO SPLIT. A Junior Splitter will split six (6) rails unless the Judges deem it necessary to split four (4) rails from a half log (this would be due to number of logs available).
The decisions of the Judges will be final.
Pioneer Games will begin with Mandatory Team Meetings at 9 AM on Saturday. You are cordially invited to bring a team and participate. If you'd like information on the Games, contact Lincoln Days at (270) 358-8710 or email [email protected]
Games begin following the Mandatory Team Meetings until 2 PM Parade. Games resume immediately following the parade (approximately 3 PM)
Sunday's railsplitting events will be held at 2 PM at CreekFront park.
Parking: A designated area has been set aside for CreekFront participants' parking. This is adjacent to the field where events are scheduled. Arrangements are being made to transport tools and equipment to your event site.